This summer we had the opportunity to host a mentorship for a local high school student, Landon Webb, who approached me during the beginning of summer.
We had worked with Landon over the past year solving several personal PC issues, and were intrigued when he petitioned to be mentored for his capstone project, something we'd never done before!
During the course of the capstone project, we discussed how a PC works, went over parts needed to build one, instructed how to install a CPU and heat sink with thermal paste, perform testing, setup BIOS options, basic OS installation, and covered other topics required to build a PC safely (without damaging any expensive components), that will remain reliable and upgradeable for many years.
We also built a complete gaming PC together as a final project for Landon, one that he would keep and use for himself for future research, projects, and of course, enjoying some of his favorite games when not working hard to improve his tech chops!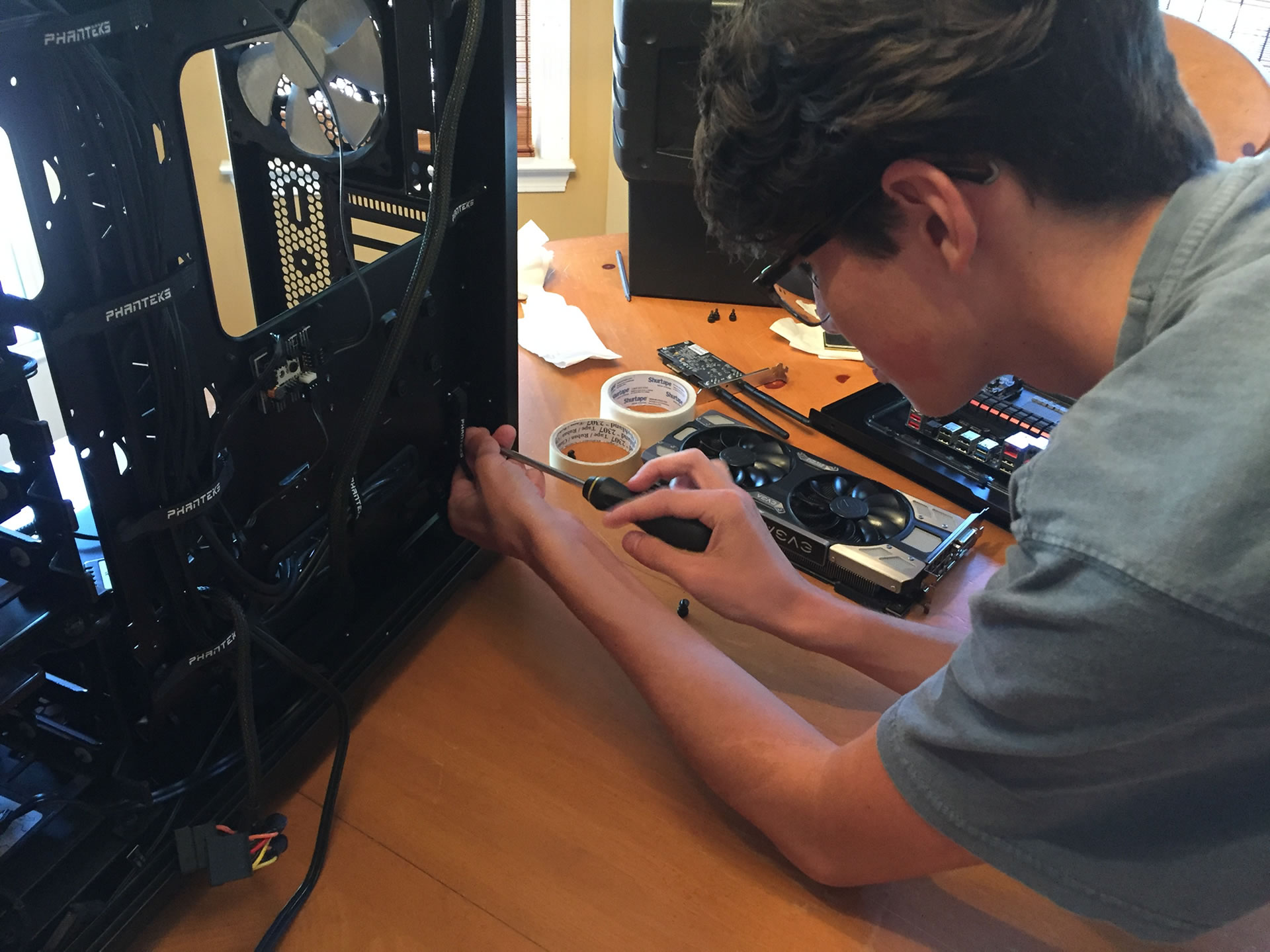 It was very rewarding work for us, and we'd like to thank Landon for reaching out to us and letting us get involved in a way that helps with education in the community we serve.
We hope to help inspire other young people who are interested in having a career in technology fields, and requests for a mentor can be applied for by clicking the "Collaborate" link in our site's main navigation at the top, or by going to the bottom of any page and clicking on "More About Collaborations".
Below are a couple more photos from the process we'd like to share with everyone!